Sugarplum Bulldogs sires are from multiple-champion lines and are bred to appropriately non-related females to bring you a broad spectrum of bulldog types…everything from the short, wide "bowling balls", through my "medium, medium, mediums" (like Dante) all the way out to the leggier, more athletic bully who can run and play with the best of them.
Many of my currently breeding females are offspring of prior sires and you see quite a bit of their input in the resulting puppies. We work with you to determine what you want your Sugarplum to look like as an adult and then point out the appropriate puppies within each unveiling group that will mature into your perfect bulldog.
Here are some 2014-2016 past sires...many of my breeding girls are daughters of these boys:
Dante is a love-bug, Tug son: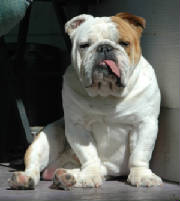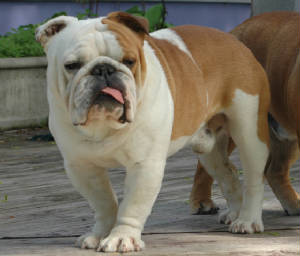 Boomer...WOW!: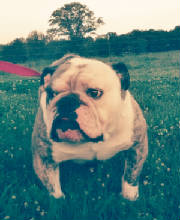 BINX is a very small boy: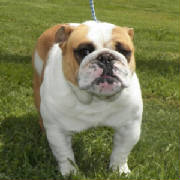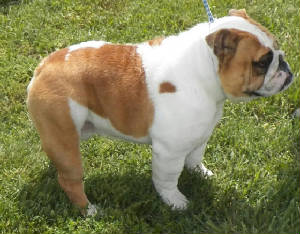 Dante is a love-bug, Tug son: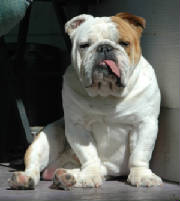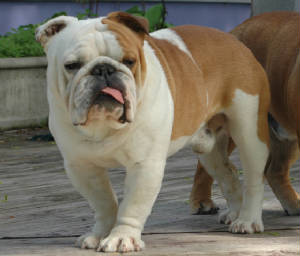 REMI: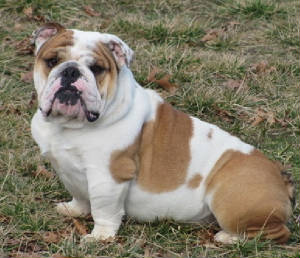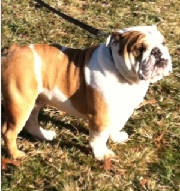 Brock is my smallest sire:
he has 38 champions in his 5 generation pedigree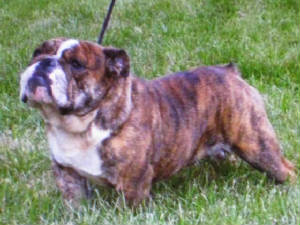 NITRO:

AKC name "Little Nitro Boy" with 15 champions...he throws superb faces with very expressive eyes and extended jaw along with heavy bone and loose wrinkly body skin. Several of my mama-girls have Nitro as a sire.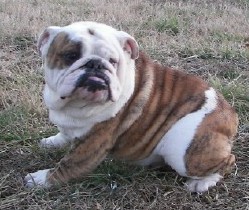 SARGE:
AKC name "Diamond's Bayou Rock N Roll" is a gorgeous beefy boy with 35 champions behind him...he throws gorgeous, heavily wrinkled pups with fantastic thick bone. I love the soft expression that we are getting with his puppies: sweet "bulldoggy" with low earset, heavy rope & minimal lower tooth exposure...some of my 2012 moms have Sarge as their sire.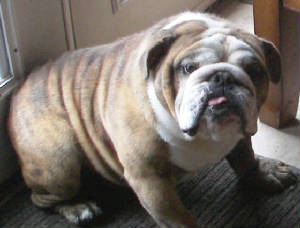 More past sires...but their genetic lines are still going strong in my females and some of my males:
SLUGGER JAY is a spectacular boy: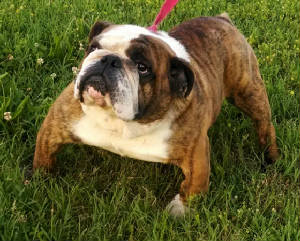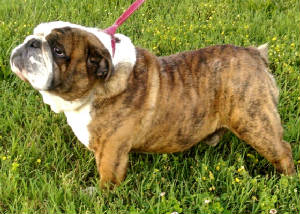 CHESTY is my "Harley Sr." son, Lamby's full brother, with the 37 champs behind him...Cherokee & Little Ponds lineage. He is throwing gorgeous pups with my "Sarge" daughters: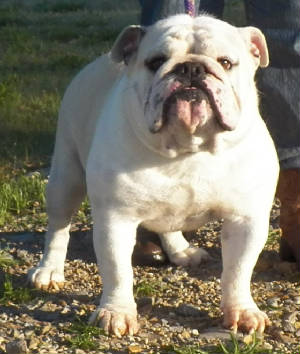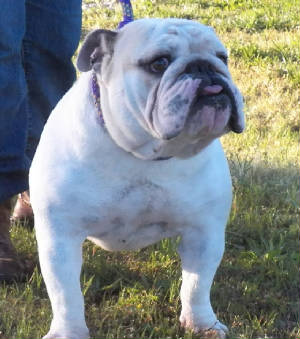 LAZARUS is a Slugger Jay son: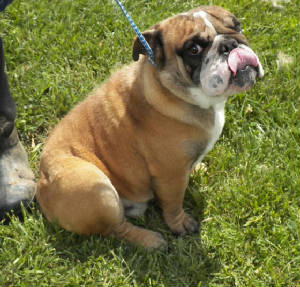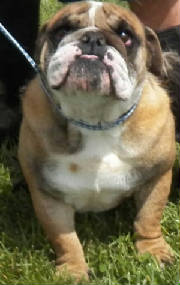 Louigie is a small Clooney son...
he is young so his head is still growing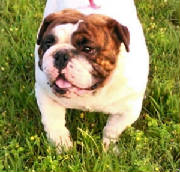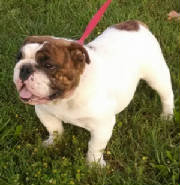 Toad throws small pups in cool colors
He is a CH Toby Tubbies Phat Chance son: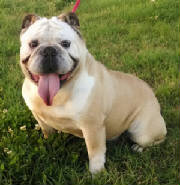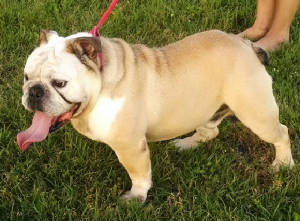 PAX is a Chesty son: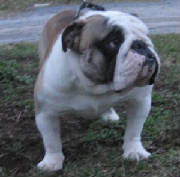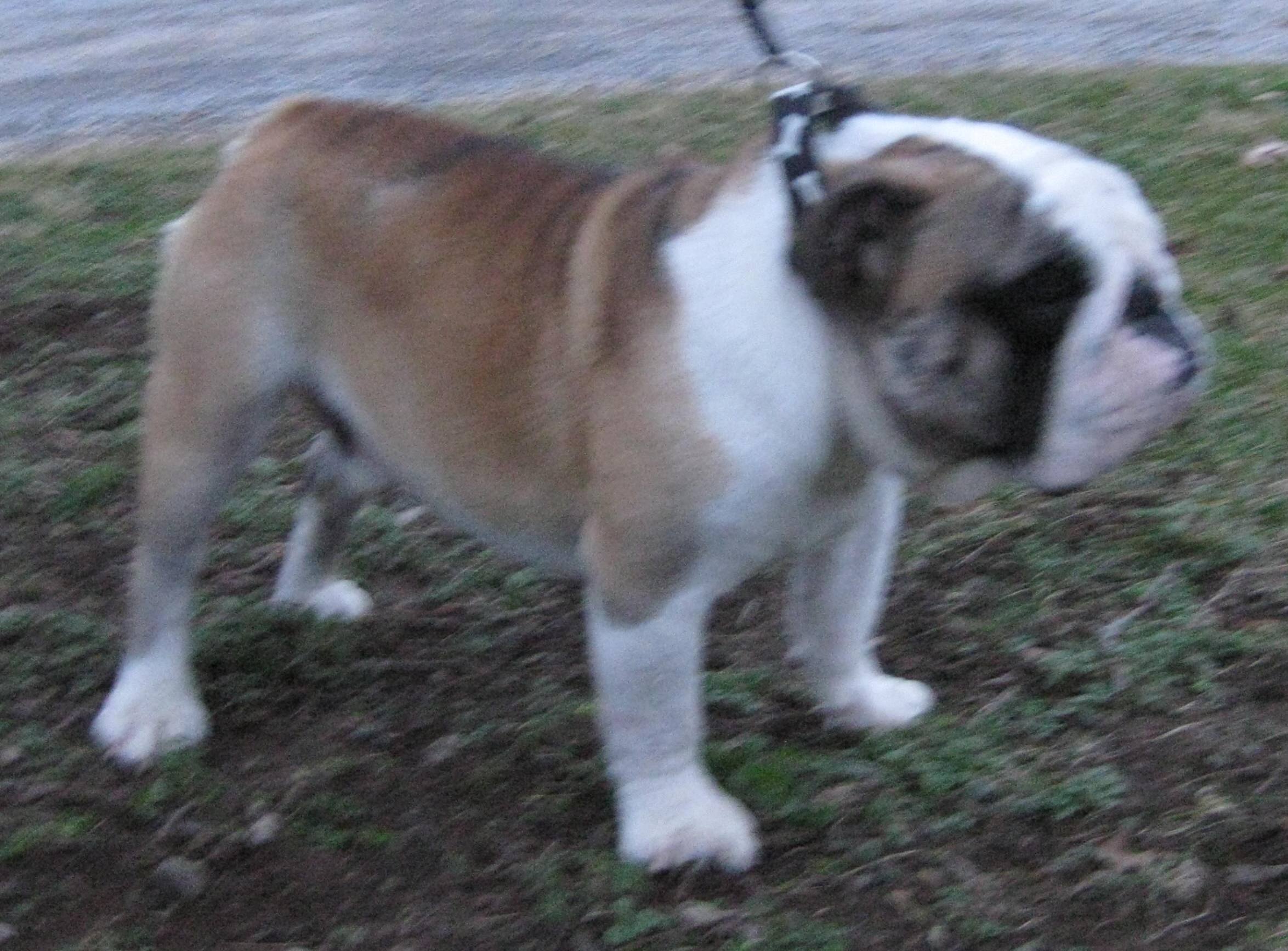 TUG is super short and uber-wrinkly. His sire, Indee (36 champs) and dam, Katie (26 champs) are pictured below: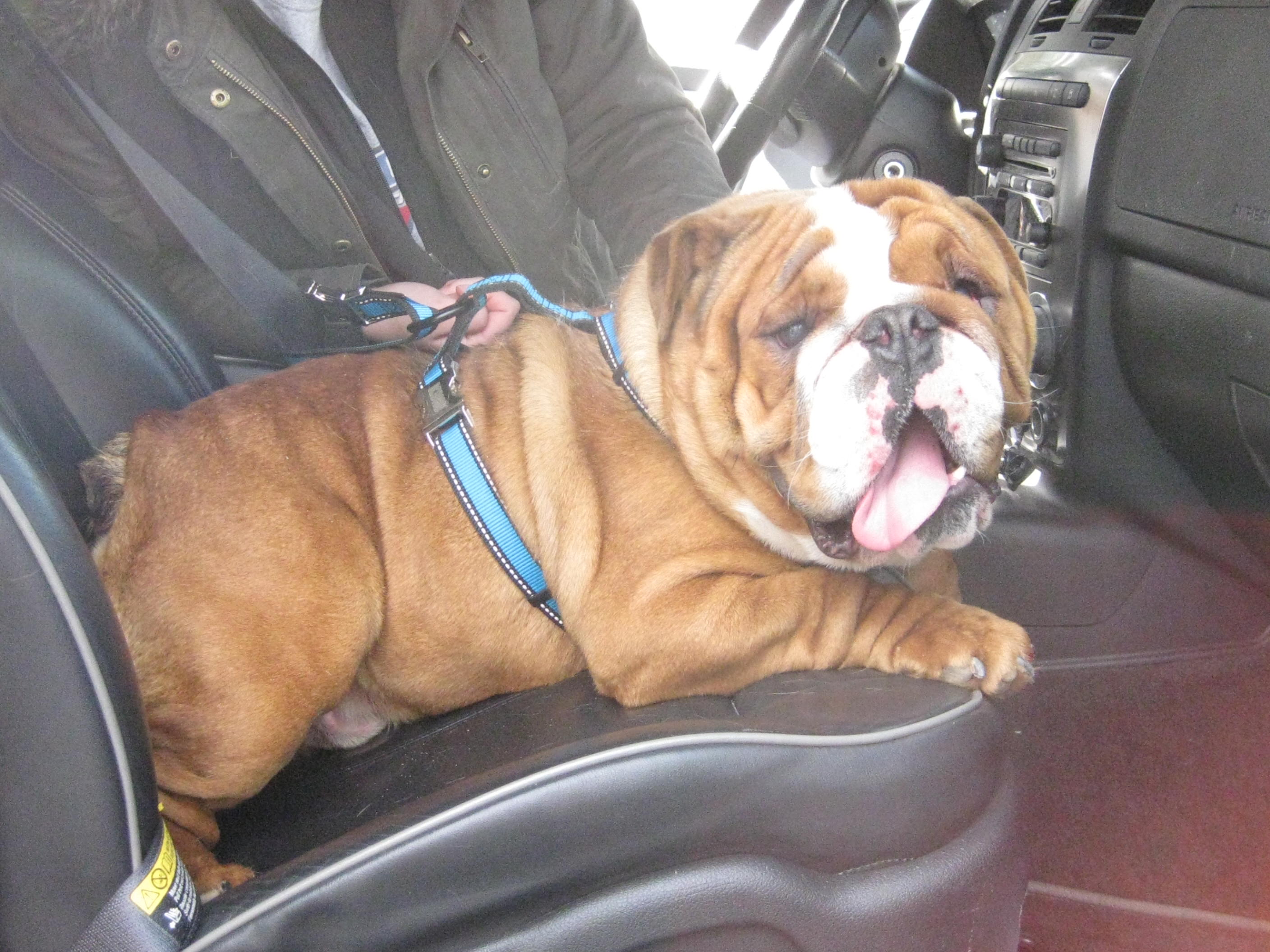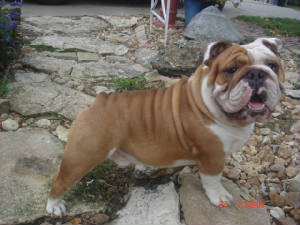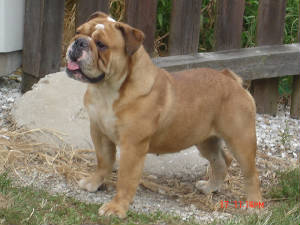 Nick: AKC name "Country Bull's High Definition"
This handsome 35lb. boy with 16 champs behind him sired pups for us in 2011